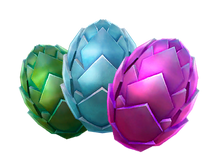 Eggs are a specific kind of items which can be hatched to get a creature.
Egg Types
Common Eggs
Common Eggs are incubated using Cocoons and by walking a certain distance.
They are obtained as Pillar of Abundance drops.
Three tiers of common eggs exist :
2km Eggs
5km Eggs
10km Eggs
Ancient Eggs
Ancient Eggs are incubated using the Mother of Dragons and by waiting a certain amount of time.
Just like Common Eggs, they are obtained as drops from pillars and come in 3 tiers:
Golden Eggs
Golden Eggs are a special type of egg which can only be obtained from a Golden Egg Hunt.
They don't have to be incubated (they hatch instantly when obtained) and contains only the best creatures.
Common Eggs are incubated simply by loading them into a Dragon Cocoon and walking around. Each player is automatically given one (1) infinite Cocoon at the start of the game.
The creatures hatching from eggs vary depending on a hidden characteristic called Egg Tier.
Every species of creatures has a hidden Egg Tier, indicating from which eggs it can hatch. Worst creatures are Tier 1, while best creatures are Tier 3.
Then, the following rules apply :
2km / 2h eggs give Tier 1 creatures only
5km / 5h eggs give Tier 1 and Tier 2 creatures
10km / 10h eggs give Tier 2 and Tier 3 creatures
Golden eggs give Tier 3 creatures only
Note: Frogus, Berrydillo, Potty, Suntzi & Rookie do not hatch from eggs.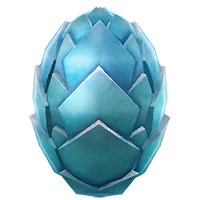 2km and 2h eggs
| | | | |
| --- | --- | --- | --- |
| Acornling | Airver | Axolan | Bellflow |
| Bogy | Brownie | Dribble | Dryad |
| Dummyween | Earaught | Earbat | Eskimo |
| Firepaw | Flamy | Flowy | Fluffycorn |
| Frigan | Frogissimo | Gamayun | Glim |
| Grandalotl | Helsailor | Incumus | Infalisk |
| Jellyhat | Kelpie | Lavion | Leaflet |
| Marid | Minor | Mymmyween | Overaquian |
| Phoby | Plantic | Scarecrow | Shamurf |
| Shroomy | Snowcliff | Snowy | Spikeback |
| Spiritus | Spooky | Sprinkle | Steampal |
| Stumpy | Tonnir | Windance | |
5km and 5h eggs
| | | | |
| --- | --- | --- | --- |
| Absolerm | Acornling | Advise | Aerycorn |
| Airver | Axolan | Batoid | Bellflow |
| Blaze | Bogy | Brag | Brownie |
| Caesar | Chappian | Cheshir | Clurichaun |
| Cuticat | Dadachock | Dadachum | Daemonstar |
| Dao | Disguir | Dracool | Dribble |
| Drout | Dryad | Dummyween | Dwantflow |
| Earaught | Earbat | Earthborn | Eskimo |
| Falhor | Firefly | Firepaw | Flamy |
| Flowy | Fluffycorn | Frigan | Frogissimo |
| Gamayun | Gardrag | Gathos | Genie |
| Ghostus | Glidy | Glim | Grandalotl |
| Harpy | Helsailor | Hopbear | Incumus |
| Infalisk | Infird | Inur | Ironguy |
| Jellyhat | Kelpie | Kiddra | Kobold |
| Lavion | Leaflet | Magglad | Mantari |
| Mantikid | Marid | Mediaquian | Minor |
| Mushtopia | Mymmyween | Needlehot | Overaquian |
| Parabeast | Phantomo | Phoby | Phoenix |
| Phylo | Plantic | Princie | Puerogryph |
| Puerolisk | Ronolph | Rosie | Santus |
| Scarecrow | Shamurf | Shroomy | Snailyn |
| Snowcliff | Snowcrag | Snowflake | Snowy |
| Softail | Spark | Spikeback | Spiritus |
| Spooky | Sprinkle | Steampal | Stumpy |
| Tentahat | Tonnir | Troll | Twigo |
| Twist | Underaquian | Undine | Vampiro |
| Windance | | | |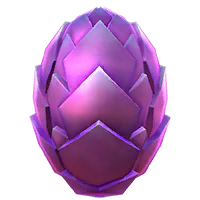 10km and 10h eggs
| | | | |
| --- | --- | --- | --- |
| Absolerm | Advise | Aerycorn | Ahathul |
| Arimasp | Armorank | Bajun | Basilisk |
| Batoid | Blaze | Boogeyman | Brag |
| Caesar | Centoleon | Chappian | Charybdis |
| Cheshir | Clurichaun | Craus | Crystallhat |
| Curly | Cuticat | Dadachock | Dadachum |
| Daemonstar | Dao | Disguir | Dracool |
| Drout | Dwantflow | Earthborn | Falhor |
| Firefly | Flibustus | Frostmaiden | Furglide |
| Gardrag | Gathos | Genie | Ghostus |
| Glidy | Grendel | Gryphon | Harpy |
| Hippofly | Hopbear | Hydra | Infird |
| Inur | Ironguy | Kiddra | Kobold |
| Leprechaun | Leviathan | Magglad | Mantari |
| Manticore | Mantikid | Mediaquian | Melhor |
| Morgoroth | Mushtopia | Needlehot | Neptune |
| Parabeast | Phantomo | Phoenix | Phylo |
| Picaroon | Pillowcat | Princie | Puerogryph |
| Puerolisk | Ronolph | Rosebud | Rosie |
| Salute | Santus | Scylla | Sharptail |
| Smoargh | Snailyn | Snowcrag | Snowflake |
| Softail | Spark | Stormdine | Tempter |
| Tentahat | Tigermant | Troll | Twigo |
| Twist | Underaquian | Undine | Vampiro |
| Wooly | Yeti | Yogi | |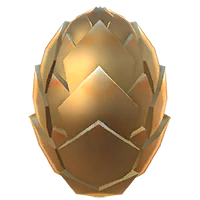 Golden Eggs
| | | | |
| --- | --- | --- | --- |
| Ahathul | Arimasp | Armorank | Bajun |
| Basilisk | Boogeyman | Centoleon | Charybdis |
| Craus | Crystallhat | Curly | Flibustus |
| Frostmaiden | Furglide | Grendel | Gryphon |
| Hippofly | Hydra | Leprechaun | Leviathan |
| Manticore | Melhor | Morgoroth | Neptune |
| Picaroon | Pillowcat | Rosebud | Salute |
| Scylla | Sharptail | Smoargh | Stormdine |
| Tempter | Tigermant | Wooly | Yeti |
| Yogi | | | |
Other Notes
Additional supplement spreadsheet you can add to/look at linked here:
https://docs.google.com/spreadsheets/d/1auGLKCyWovwzB8CLntx6TUmYRm2Mpnhho-t78o9yPUg/edit?usp=sharing